Recorded Delivery

We're here to help

That's a lot of Gadgets!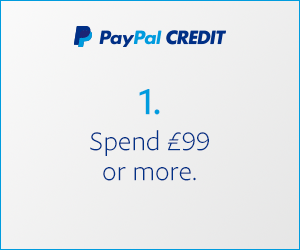 Why Choose the iPhone 11 Pro?
There are plenty of reasons to choose an iPhone 11 Pro as your next device, but if you're still a little unsure, here are some reasons a refurbished iPhone 11 Pro is a good choice!
The main advantage of the iPhone 11 Pro compared to the 11 is the display and camera. Sporting a 6.1-inch "Super Retina XDR" OLED display and its three camera lenses, the iPhone 11 Pro is the more premium option. Buying refurbished is the best way to save on your next phone, all of our refurbished iPhone 11 Pros have been thoroughly tested by our expert team. 
How to Choose Your iPhone 11 Pro
Now you've heard what the iPhone 11 Pro offers, choose between various sizes and colours. 
Choose from a range of colours: midnight green, gold, silver, space grey
Pick your storage size: choose from 64GB, 256GB or 512GB
Pick a grade: A, B, or C 
Browse through our iPhone 11 Pros above, or take a look at our other devices here. Each device comes with a 12-month warranty so you can purchase your refurbished iPhone with a piece of mind. To reduce waste, all of our iPhones are shipped in eco-friendly packaging as seen here. You can choose to include an original Apple box at an additional cost.
FAQs
Is it worth buying a refurbished iPhone 11 Pro?
We think so! Buying a refurbished iPhone 11 Pro will save you money and contribute to reducing electronic waste around the world. Promoting the
circular economy.
Does the iPhone 11 Pro have a headphone jack?
No, the iPhone 11 Pro does not have a headphone jack, to use 3.5mm headphones you will need a lighting to 3.5mm dongle. We have lightning connector headphones available to buy for those models that do not have a headphone jack.
What does grade A, B, or C mean?
We use a grading system for all of our iPhones. A is the highest grade, B is the middle and C is the lowest grade. Find out more here.
Can I trade in my old iPhone?
Absolutely! We buy back old iPhones for either cash or store credit. Simply search for your device here.