Recorded Delivery

We're here to help

That's a lot of Gadgets!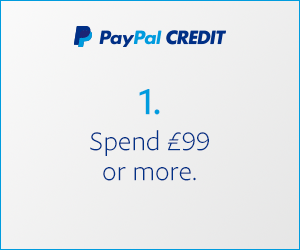 Why Choose the iPhone 8?
There are plenty of reasons to choose an iPhone 8 as your next device, but if you're still a little unsure, here are some reasons a refurbished iPhone 8 is a good choice!
The iPhone 8 is a great step up from the iPhone 7, introduced in the same year as the iPhone X, it's packed full of features in Apple's "old-style" design. With its bezeled edges, physical home button, glass back and wireless charging, it's a great device if you're looking to save money on your next device.  Long discontinued, the best way to get your hands on a like-new iPhone 8 is by buying refurbished, all of our refurbished iPhone 8's have been thoroughly tested by our expert team. 
How to Choose Your iPhone 8
Now you've heard what the iPhone 8 offers, choose between various sizes, colours and networks. 
Choose from a range of colours: gold, red, silver, space grey
Pick your storage size: choose from 64GB, 128GB or 256GB
Pick a grade: A, B, or C 
Browse through our iPhone 8's above, or take a look at our other devices here. Each device comes with a 12-month warranty so you can purchase your refurbished iPhone with a piece of mind. To reduce waste, all of our iPhones are shipped in eco-friendly packaging. You can choose to include an original Apple box at an additional cost.
FAQs
Is it worth buying a refurbished iPhone 8?
We think so! Buying a refurbished iPhone 8 will save you money and contribute to reducing electronic waste around the world. Promoting the
circular economy.
Does the iPhone 8 have a headphone jack?
No, the iPhone 8 does not have a headphone jack, to use 3.5mm headphones you will need a lighting to 3.5mm dongle. We have lightning connector headphones available to buy for those models that do not have a headphone jack.
What does grade A, B, or C mean?
We use a grading system for all of our iPhones. A is the highest grade, B is the middle and C is the lowest grade. Find out more here.
Can I trade in my old iPhone?
Absolutely! We buy back old iPhones for either cash or store credit. Simply search for your device here.