Recorded Delivery

We're here to help

That's a lot of Gadgets!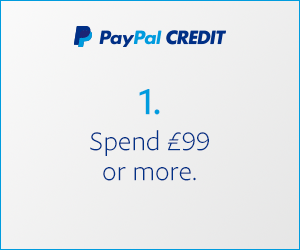 Apple Watches
Get the most from your iPhone by pairing it with an Apple Watch. A smartwatch that lets you stay on top of social media and texts at a glance, receive calls and play music straight from your wrist. As well as keep track of your health and fitness with some of the most accurate heart rate monitoring available. 
When the Apple Watch launched in 2015 it soon became the best-selling wearable device ever. Now in its 6th generation, the Apple Watch has come a long way since being introduced over 5 years ago. Other smartwatches on the market are yet to match the speed, design and ease-of-use of the Apple Watch. 
All refurbished Apple Watches sold at The iOutlet come without a band, yet, that means you have the freedom to choose any band that Apple has on offer. Choosing the best Apple Watch strap for you will depend on what you've bought the watch for, whether you lead an active lifestyle and need a sport band or perhaps the more stylish Milanese loop made from stainless steel. The freedom of choice is yours. 
Don't want to splash out on a brand new Apple Watch? Get your hands on a refurbished Apple Watch for a fraction of the original retail price. Upgrading? Sell your old Apple Watch here for cash and 5% off your next purchase at The iOutlet.
FAQs
Is it worth buying a refurbished Apple Watch?
We think so! Buying refurbished Apple Watches will save you money and contribute to reducing electronic waste around the world. 
What does grade A, B, or C mean?
We use a grading system for all of our Apple Watches. A is the highest grade, B is the middle and C is the lowest grade. Find out more here.
Can I trade in my old Apple Watch?
Absolutely! We buy back old Apple Watches for either cash or store credit. Simply
search for your device here
.
Do I need an iPhone to use an Apple Watch?
Technically no, but you do need an iPhone to set it up. After that, you can use your Apple Watch without an iPhone but there may be certain features you can't use. Why not trade in your Android device and get a refurbished iPhone here?